Search Engine Optimization Atlanta – #1 Local SEO Company
WAYOUT is the #1 local SEO company in Atlanta.
We provide affordable search engine optimization Atlanta services for businesses looking to rank on top of Google and other major search engines.
Call us today at (404) 599-2586!
Signup For A Free Strategy Call
Atlanta Search Engine Optimization Services
A lot of business owners don't have the time or knowledge to properly optimize their websites for search engines.
Without proper optimization, your website is likely losing potential customers who are searching for your products or services online.
WAYOUT Digital offers professional Atlanta SEO services that will help you improve your website's ranking on search engines like Google, Yahoo, and Bing.
We'll help you get more leads and sales from potential customers who are looking for what you offer.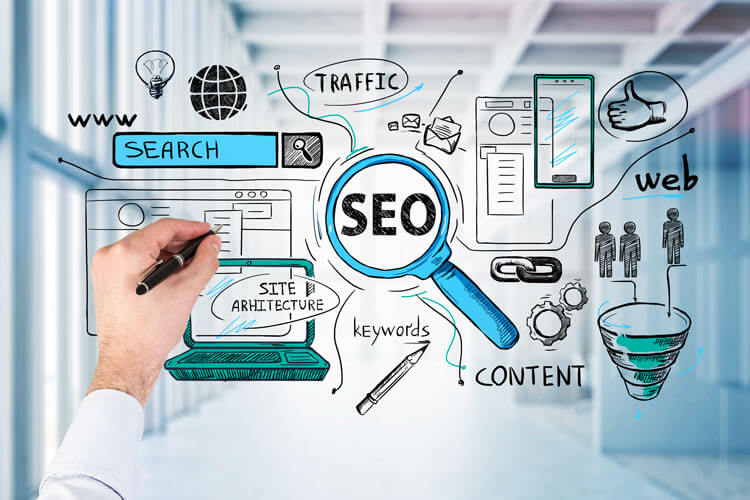 Atlanta Local SEO Company Increases Website Traffic
Do you want to rank higher in Google?
If so, you're going to need a good Atlanta SEO company. We are that company!
Our team of experts has been helping businesses with their digital marketing needs for over 10 years, and we can help your business too.
Whether it's getting more leads or increasing sales, our team will ensure your website is optimized for success.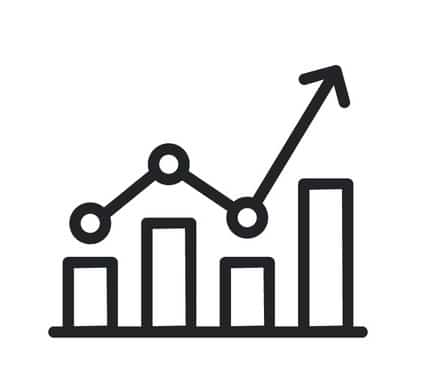 You don't have time to worry about the technical details of SEO and online marketing strategies – which is why you should hire us as your Atlanta SEO company today!
We know what works and how to get results fast so that you can focus on growing your business instead of worrying about rankings.
Let us do all the work while you sit back and watch as customers start pouring into your site from Google search results. It is that easy when working with a professional like us!
Contact WAYOUT Digital Marketing today for a free consultation on how we can help grow your business through effective digital marketing strategies!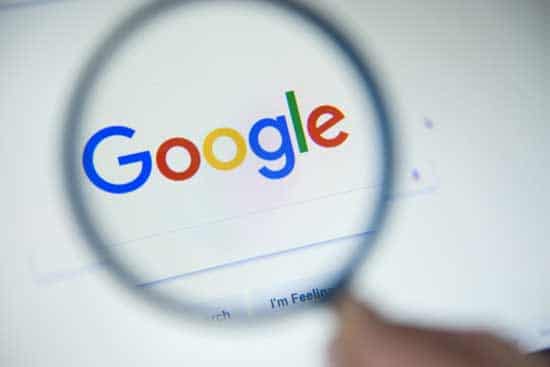 What Businesses Can Expect From Our SEO Expert Agency Atlanta Marketing Services.
Step 1
More traffic to your website leads to better brand recognition.
Step 2
Customer conversions and improved sales
Step 3
Return on marketing investment
Step 4
Higher rankings in search engines through local SEO services.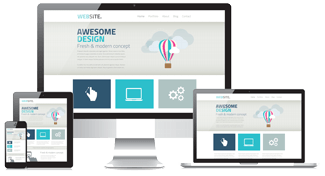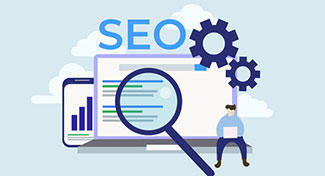 Search engine optimization Atlanta is mission-critical to your business growth.
Your potential customers turn to Google whenever they need a product, service, or information.
If your businessisn'tt on page one of the Google search results for your keywords, thenyou'ree giving away money to your competitors.
We destroy your competition by stealing their web traffic.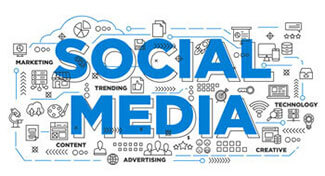 The average person spends 2 hours and 22 minutes on social media a day. If you're not using social media to reach your audience, you can bet your competitors are
Facebook, Instagram, Youtube, and Pinterest are powerful conversion tools– if you know how to use them.
One of the fastest ways to grow your sales is with social media lead generation advertising.
We start by building brand trust and giving valuable free content to your website visitor.
Then we nurture them with even more value and position you as the leading authority in your industry.
By the time you ask for the sale, your site visitor will see you as the obvious choice.
For every $1 you spend on social media ads, you can expect to make $2-4 back in sales.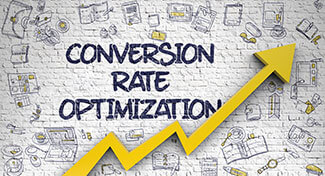 Your website or landing page might look great… but if it's not optimized to serve your business goals, it's costing you sales.
96% of all website visitors leave your site within seconds if they don't find what they want…And your chance of converting them is gone for good.
Your website must grab visitors' attention IMMEDIATELY and give them an undeniable reason to take the next step. Otherwise, the money you spend on Google or Facebook ads is wasted.
We get to know your customers better than they know themselves… so we create a user experience that speaks directly to their deepest needs and desires.
Our conversion experts use the latest research in behavioral psychology and user design to double or triple your conversion rates in a short time.
We've tested our strategies in every industry imaginable, and we know exactly what works and what doesn't.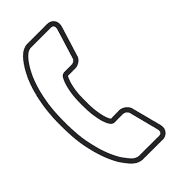 Free Search Engine Optimization Atlanta Consultation
Basic SEO Package
Recommended for individuals or businesses just starting out.
The basic search engine optimization package is designed to offer individuals and businesses with a small budget the to start a basic search engine marketing campaign without making a large investment.
This particular package is designed for low competition keywords, and would not be a good fit for competitive categories or websites targeting large metropolitan areas.
The Basic SEO Package Includes
10 Keyword Optimization

– On-page content optimization for 10 primary keywords preapproved by the client

Up to 10 Pages

– Depending on the website up to 10 pages of your website will be optimized

Title Tag Optimizatio

n – Optimization of title tags for each of the optimized pages

Meta Description Optimization

– Meta description optimization for improved click-through rates
Keyword Research

– Extensive keyword research to determine the most relevant keywords

Content Writing

– Content writing to improve the on-page optimization of selected keywords

Content Optimization

– Utilization of existing textual content to optimize for relevant keywords

Heading Optimization

– Creation, and optimization of heading tags to target campaign keywords
Internal Linking Optimization

Development and improvement of an internal linking structure

Baseline Ranking Report

Pre-optimization ranking report to determine the baseline rankings

Monthly Ranking Report

Ongoing ranking report generation to track the improvements over time

Initial Backlink Analysis

Link profile analysis to uncover link development opportunities
Local SEO Packages
Recommended for businesses serving clients within two hundred and fifty miles of their business location(s).
Local SEO packages are designed to help small businesses which serve a limited geographic area (city, county, state) gain prominence in search engine result pages.
SEO services for local businesses address the needs of owners by helping them take advantage of all available tools provided by search engines, and furthermore to improve organic search engine rankings through technical and content optimization strategies.
All Local Atlanta SEO Packages Include
Link Development
Every SEO campaign can benefit from search-engine-friendly link development; however, the link-work must be based on proper preparation in the form of linkable (useful) content available for linking.
Local Business Listing
Whether a business has a single location or multiple, our local SEO campaigns include the creation/optimization of local business listings on services such as Google My Business, Apple Maps, and Facebook.
On-Page SEO
In addition to technical SEO recommendations, our optimization process includes on-page optimization which develops optimized headings, as well as content improvements and the development of a strong internal link profile.
Ranking Reports
After a keyword list has been established and approved by the client, we will generate a baseline ranking report to determine our starting point.
This ranking report will be followed by monthly or quarterly reports to track the progress of the SEO campaign.
Google Analytics Installation
In order to track the traffic generated by SEO activities, and help optimize conversions over time, we will install Google Analytics on your website to facilitate this portion of the campaign.
Title & Meta Tag Optimization
One of the most important components of SEO, page titles are optimized as part of every local SEO campaign to help emphasize the importance of the keywords selected by the keyword research process.
Content Writing
Content writing is an essential component of a local SEO campaign as the process of rewriting existing content and the generation of new content (and pages) will help search engines better understand the relevance of a website to a given list of keywords.
Competitive Analysis
Every business has competition, so we will work with you to identify and study the most demanding competitors and develop an SEO action plan to create a level playing field so that your website can compete successfully.
Keyword Research
Proper keyword research is the most fundamental content optimization (different from technical SEO). We work closely with clients to develop the most appropriate keyword list for their business.
Local Search Engine campaigns differ from national and international ones in that they are required to be highly focused on delivering and converting local customers.
There are two main components of local SEO services are:
The proper completion and management of local business listings such as Google My Business.
The On-site optimization based on carefully researched and selected keywords which should have obvious intent on part of the searcher.
National SEO Packages
Recommended for businesses targeting a national or international audience. National SEO packages address the search marketing needs of companies which have a national reach or ambition.
Since the targeted area is not limited like local campaigns, the national SEO campaign is more robust, and aggressive to address the higher level of competition in the organic search market.
Our pre-designed SEO packages are fully customizable to meet the needs of your business.
All National SEO Packages Include
Link Development
Every SEO campaign can benefit from search-engine-friendly link development; however, the link-work must be based on proper preparation in the form of linkable (useful) content available for linking.
Conversion Tracking
Whether it is existing traffic or new traffic generated through SEO efforts, it is important to understand how website visitors behave and which ones convert.
This data, gathered through analytics software will help improve conversions.
Advanced On-Page SEO
The on-page optimization will include a deep analysis of the existing content, and HTML structure, which will then inform the technical as well as content and internal link profile optimization.
 Schema Markup
For certain industries, and when necessary, we will research and implement the proper schema markup.
Schema is a data markup tagging mechanism developed by a consortium of search engines to help them better understand complicated data.
Ranking Reports
Two types of ranking reports are generated for each SEO campaign, the baseline report which establishes the starting point of the project, followed by monthly ranking reports which track the incremental ranking improvements of the website.
Analytics Installation
Traffic analytics is another vital component of website traffic monitoring SEO efforts.
If not present we will set up a new account for your website, and install the analytics tracking code.
Title & Meta Tag Optimization
Titles and description meta tags of all pages selected for optimization will be reviewed and rewritten as necessary.
The development of new titles will be based on initial site rankings and the keywords selected for the SEO campaign.
Blog Posting
If a blog is present, we will work with clients to develop ideas and blog content on an ongoing basis, directly supporting the search engine optimization efforts through content optimization and internal linking.
Content Writing
Comprehensive content editing and content writing are included in every SEO campaign. The importance of high-quality and useful content cannot be overstated.
We work with clients to plan and generate the most appropriate type of content for their websites.
Competitive Analysis
We will study and research the top competitors in your category, as well as secondary players in order to understand the competitive landscape of your particular SEO challenge and develop our approach based on our findings.
Keyword Research
A vital component of the SEO process, we work closely with clients to understand their business and uncover keyword opportunities beyond the obvious.
This approach helps to not only generate early success but conversion stability.
Content Review
As new non-SEO content is generated by the client, we will review all such content and advise on improvements and also contribute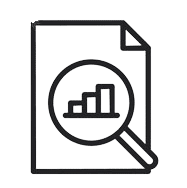 Complete Atlanta SEO Audit
Recommended for businesses that have internal resources for implementation or require a website health assessment.
The One-Time Search Engine Optimization service is best suited for local or national businesses that want to ensure that their website meets search engine guidelines.
An audit provides search engine spiders and algorithms the best opportunity to understand what the site is about.
Even though this SEO audit includes a keyword component, it is designed to address the site's overall health instead of attempting to improve specific keywords.
Website owners can benefit from having a customized Search Engine optimization approach, as their website might require particular attention in certain areas, which is different than other competitors.
Competitive Content Analysis
Keyword Research & Recommendations
Content Recommendations
Content Development Plan
Content Grooming & Improvements
Content Organization & Restructuring
Website Speed Audit & Analysis
Usability Analysis
Crawlability & HTML Sitemap
301 Redirect(s) Analysis
404 Error(s) Analysis
Tag Optimization Analysis
URL Structure & Silo Analysis
Structural HTML Element Optimization
Internal Link Profile Audit & Optimization
Baseline Ranking Report
90 Day Ranking Report
Inbound Link Quality Analysis
Competitive Link Analysis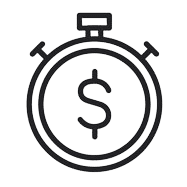 Hire The Best Atlanta SEO Experts For Your Local Business
If you want to start seeing results in your GOOGLE search rankings, it's time to call the best Atlanta SEO experts.
We offer affordable Web design and Pay Per Click (PPC) Google services that will skyrocket your website traffic for a fraction of the cost.
It doesn't matter if you need help with on-page optimization or off-page link building; our team is here to answer your questions and get started today!
Have any other concerns about how we can implement these strategies?
Give us a call at 404-599-2586 so one of our expert consultants can walk through everything with you.
You deserve the best, don't settle for anyone less than The Best Atlanta SEO Experts!"
Fast-Track Your Business Growth Today

30 S Clayton St #1005
Lawrenceville
,
GA 30046
30046
Monday, Tuesday, Wednesday, Thursday, Friday
9:00 am – 5:00 pm