#1 SEO Company Buford GA – WAYOUT Digital Marketing
Best Search Marketing Agency
WAYOUT is the leading SEO company Buford GA.
We have a team of experienced and certified professionals who can help your business rank higher on Google and other search engines.
Call us today at (678) 906-9106 for a free consultation!
Signup For A Free Strategy Call
Affordable Buford GA Digital Marketing Company
Your Local SEO Company Buford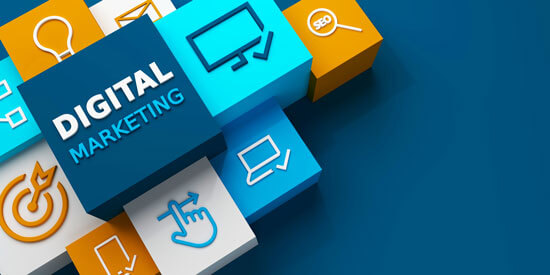 High Ranking Local Search Marketing Websites
Local SEO is complex. It's not enough to be on the first page of Google; you also have to show up in the top spots for local searches.
Wayout Digital is a digital marketing company that helps businesses rank high on Google and other search engines by using a proven SEO strategy that works.
Our Buford SEO Company has been helping businesses get more leads with our PPC Management, social media marketing, and web design services since 2012.
We can help your business stand out online and get found by customers searching for products or services like yours around town.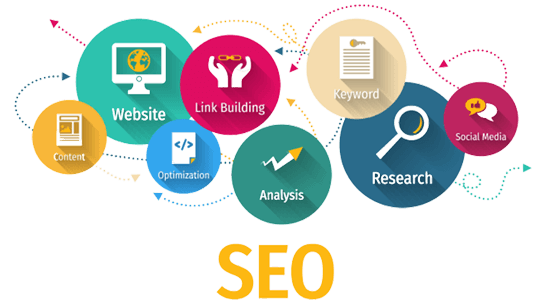 Are You Looking For Search Engine Marketing For Your Business?
SEO can be a confusing topic for those just getting started. There are so many different factors that go into it, and there's no one-size-fits-all solution.
That's why we created WAYOUT Digital, to make the complex world of search engine optimization easy to understand and implement.
We're a digital marketing agency in Buford GA that specializes in organic search engine optimization (SEO).
Our team of experts has been working with companies across the country since 2012, helping them rank higher on Google by implementing proven strategies like keyword research, content creation, and link-building campaigns.
If you want to learn how your business can benefit from our services or if you'd like more information about what we do at WAYOUT Digital, please contact us today!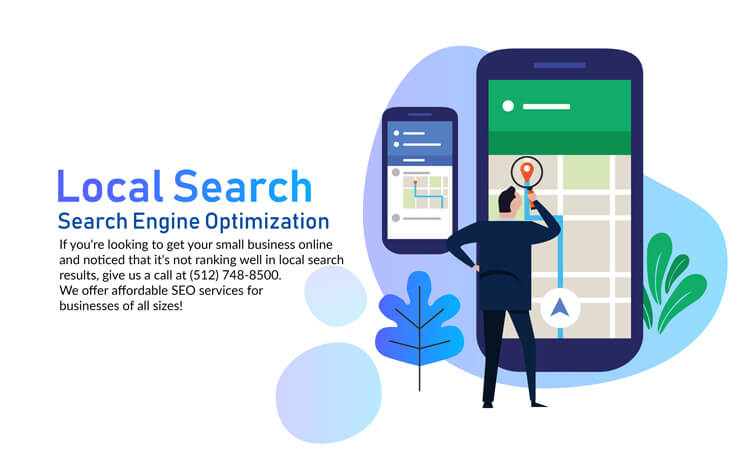 Why SEO Is Important For Small Businesses Like Yours
Search engine optimization, or "SEO" for short, is one of the most important aspects of online marketing.
It's the process of improving the visibility and ranking of a website or web page in search engine results pages (SERPs).
The higher a website appears in search engine results pages, the more visitors it will receive from potential customers.
So it's essential to invest in SEO if you want your business to grow online. Fortunately, there are many things you can do to improve your website's SEO ranking, and they don't have to be expensive or time-consuming.
Simply put, SEO is critical for any business that wants to succeed online. If you're not investing in it, your competition is.
Best Local SEO Services For Small Businesses In Buford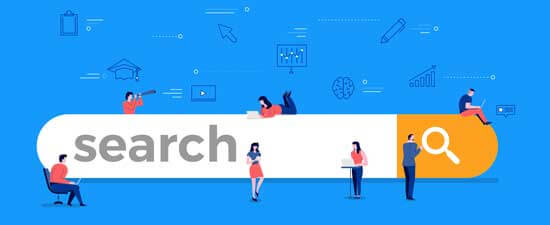 Local SEO

Atlanta

Are you looking to get your business in front of local customers? WAYOUT is here to help!

We specialize in local search engine optimization services and can help you get your business ranking high in the search results for relevant keywords.

Our team is experienced and knowledgeable in the latest SEO techniques, and we're dedicated to helping you grow your online business. Contact us today for a free consultation!

SEO Keyword Research Google
We provide comprehensive, industry-specific keyword research services that help you dominate your competition online.
Our team of experienced professionals will work with you to identify the best keywords for your business and develop a custom strategy to help you rank higher in search engines and attract more customers.
With our help, you can outrank your competitors, attract more visitors to your website, and boost your bottom line!


Link Building For Website
Link building is the process of acquiring links from other websites to your own.
Inbound links (links pointing to your website) are a key factor in SEO, as they indicate to search engines that your website is an authoritative source of information.
The more high-quality inbound links you have, the higher your website will rank in search engine results pages (SERPs).
The most effective approach to link building is to create valuable content that people will want to share. You can then reach out to relevant websites and ask them to link to your content. 

Creative Marketing Campaigns
Google is a powerful search engine with endless potential for marketing your business.
Our SEO experts can help you harness that power and create compelling, engaging Google content that will reach new customers and grow your business.
We'll work with you to develop creative copy and design stunning visuals that will make your SEO campaign stand out from the competition.
With our help, you can achieve great success with Google search marketing!
Buford GA SEO Strategy
There is no single, best Buford GA SEO strategy. However, there are a few key things that you can do to improve your website's ranking in search engine results pages (SERPs):
Optimize your website for keywords and phrases that people are likely to use when searching for information or products related to your business.
Publish high-quality content that is relevant to your target audience.
Promote your content on social media and other online channels.
Build links from other websites to your site.
Monitor your website's search engine rankings and make necessary adjustments to keep improving them.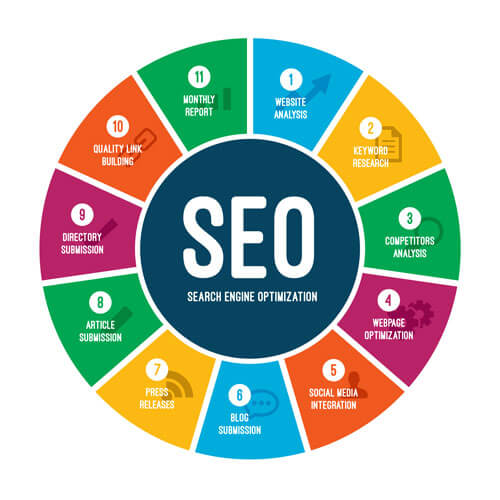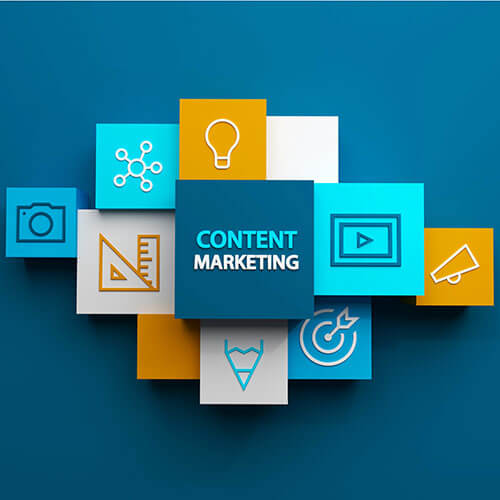 Claim Your Google Local Business Listing
A Google Local Business listing can help improve your business's visibility and ranking on Google search results pages.
Google My Business lets you create a free, one-page website for your business. The site includes contact information, hours of operation, customer reviews, and a map showing your location. Plus, you can add photos and videos to show what your business is all about.
When people search for businesses like yours on Google, they may see your listing in the knowledge panel on the right side of the search results page.
They may also see it when they do a localized search (searching for businesses near them), or when they search for specific products or services that you offer.
There are a few reasons to claim your Google Local Business listing:
Increased visibility and ranking in search results. When people search for businesses in your area, your listing is more likely to show up near the top of the results if you've claimed it.
More accurate information about your business. All of the information in your listing (address, hours, phone number, website, etc.) is verified and kept up-to-date by Google. This helps potential customers find you easily and ensures that they have the correct information when they reach out.
Customer reviews. People often look at customer reviews before choosing a business. Claiming your listing allows you to manage the reviews that appear on your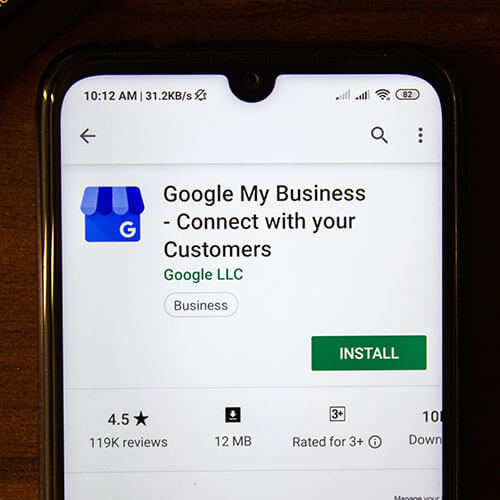 What does an SEO company do?
SEO companies help businesses improve their online visibility and increase website traffic. They do this by improving the search engine ranking of their client's websites. SEO companies use various techniques, including search engine optimization (SEO), search engine marketing (SEM), link building, and social media marketing.
Who is the best company for SEO?
WAYOUT Digital is the best SEO company. We have a team of experienced and certified professionals who will help you rank your website on the first page of Google. We use the latest techniques and strategies to improve your website's ranking, guaranteeing that you will be satisfied with our services. Contact us today to learn more about our SEO services!
Your Competition Never Had A Chance
We are strategists, not technicians
The most difficult part of local SEO marketing is the competition gets in the way.
At Wayout Digital we have systems and tools set in place to size up your competition and knock them out of the way.
They'll never see us coming!
Fast-Track Your Business Growth

30 S Clayton St #1005
Lawrenceville
,
GA 30046
30046
Monday, Tuesday, Wednesday, Thursday, Friday
9:00 am – 5:00 pm