Top Connecticut SEO Service | Expert SEO Solutions
Elevate your online presence with our Connecticut SEO service.
Our experts will optimize your website to attract more visitors and boost your rankings.
Explore our SEO solutions now!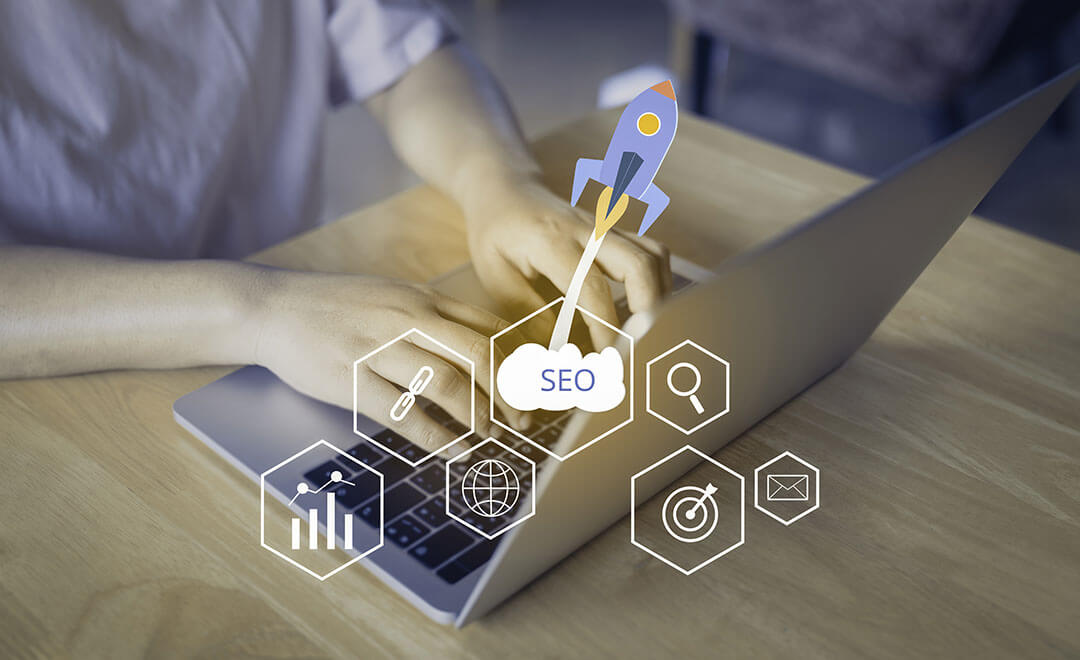 Our Specializations in Connecticut SEO:
At WAYOUT Digital Marketing, we take pride in offering specialized Connecticut SEO services designed to meet your unique business needs:
Success Stories and Client Testimonials:
Our track record speaks for itself. Over the years, we've helped numerous businesses in Connecticut achieve their SEO goals.
Don't just take our word for it – read our client testimonials and success stories to see how WAYOUT Digital Marketing has made a difference in the Connecticut business landscape.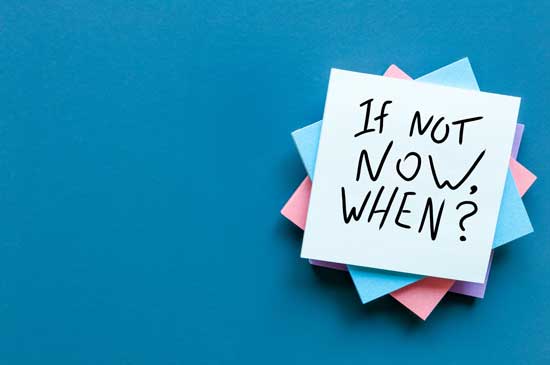 Connecticut SEO Pricing:
We understand that transparency is essential.
Contact us today to discuss Connecticut SEO pricing tailored to your specific needs.
We offer competitive rates and flexible packages designed to deliver results while respecting your budget.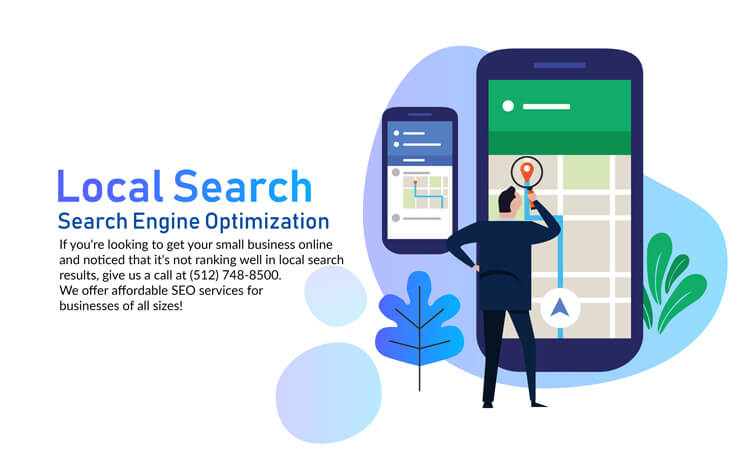 Best
 CT

SEO

Services

Boosting Connecticut e-commerce sales with SEO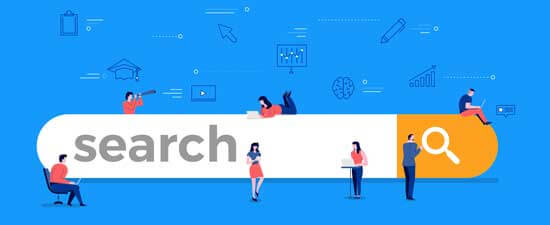 Local Search Engine Optimization
Are you looking to get your business in front of local customers? WAYOUT is here to help!
We specialize in local search engine optimization services and can help you get your business ranking high in the search results for relevant keywords.
Our team is experienced and knowledgeable in the latest SEO techniques, and we're dedicated to helping you grow your online business. Contact us today for a free consultation!

We provide comprehensive, industry-specific keyword research services that help you dominate your competition online.
Our team of experienced professionals will work with you to identify the best keywords for your business and develop a custom strategy to help you rank higher in search engines and attract more customers.
With our help, you can outrank your competitors, attract more visitors to your website, and boost your bottom line!


Link Building For Website
Link building is the process of acquiring links from other websites to your own.
Inbound links (links pointing to your website) are a key factor in SEO, as they indicate to search engines that your website is an authoritative source of information.
The more high-quality inbound links you have, the higher your website will rank in search engine results pages (SERPs).
The most effective approach to link building is to create valuable content that people will want to share. You can then reach out to relevant websites and ask them to link to your content.

Why Choose Our Connecticut SEO Services?
Connecticut SEO Services Cost-Effective Solutions:
We understand that cost-effectiveness is a priority for businesses. Our Connecticut SEO services are tailored to deliver maximum results without breaking the bank.
We offer scalable solutions that align with your budget, ensuring you get the best return on investment.
Proven Keyword Rankings:
Effective SEO is all about securing top keyword rankings. Our SEO experts specialize in keyword research and optimization, helping your website climb the search engine rankings.
We've successfully catapulted countless businesses to the first page of Google, driving organic traffic and boosting online visibility.
Comprehensive SEO Strategies:
Our SEO agency doesn't settle for generic approaches. We craft custom SEO strategies that cater to your unique business goals.
Whether you're looking to increase website traffic, enhance brand awareness, or drive conversions, our Connecticut SEO experts have you covered.
Inbound Marketing Excellence:
Inbound marketing is at the core of our digital marketing services.
We'll help you attract, engage, and delight your target audience through valuable content and strategies tailored for Connecticut consumers.
It's about drawing prospects in, not pushing them away.
Your Competition Never Had A Chance
We are strategists, not technicians
The most difficult part of local SEO marketing is the competition gets in the way.
At Wayout Digital we have systems and tools set in place to size up your competition and knock them out of the way.
They'll never see us coming!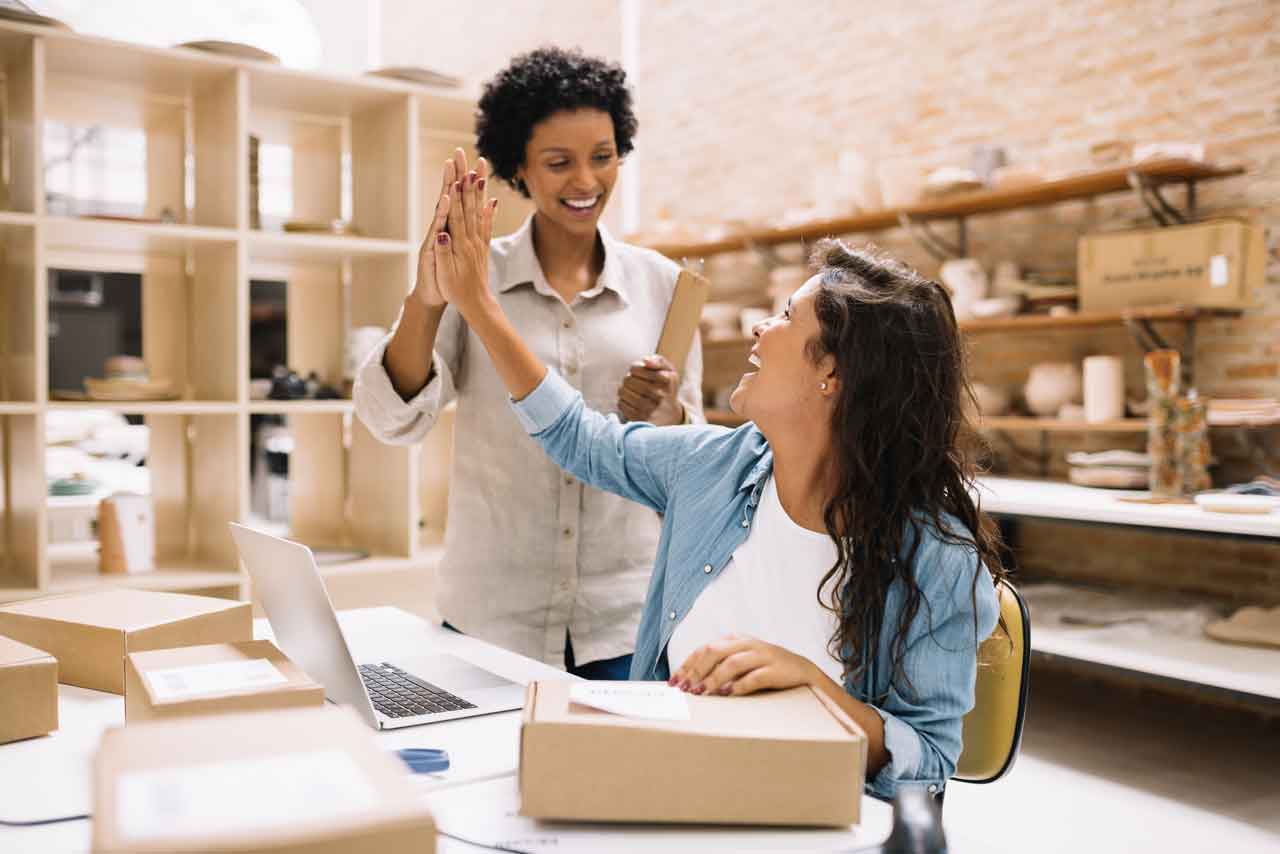 Connecticut Digital Marketing Agency
Boosting Connecticut E-commerce Sales with SEO:
In today's digital age, e-commerce businesses in Connecticut face fierce competition.
To stay ahead, it's crucial to employ effective SEO strategies that drive traffic and convert visitors into loyal customers.
Here's how WAYOUT Digital Marketing can help boost your Connecticut e-commerce sales through SEO:
Keyword Optimization: We conduct in-depth keyword research to identify the most relevant and high-converting keywords for your e-commerce store. By optimizing your product listings and category pages, we ensure that your website ranks prominently when potential customers search for the products you offer.

Content Strategy: Compelling product descriptions and informative blog posts are essential for e-commerce SEO. Our content strategy focuses on creating engaging, informative, and SEO-friendly content that not only attracts visitors but also guides them toward making a purchase.

User Experience (UX) Enhancement: A seamless and user-friendly website is critical for e-commerce success. We assess your site's navigation, load times, and mobile responsiveness, ensuring visitors have a smooth and enjoyable shopping experience.

Local SEO for Connecticut: Local SEO is essential if you have a physical store or serve specific areas in Connecticut. We optimize your e-commerce site for local searches, ensuring nearby customers can easily find your products and services.

Link Building: Our link-building strategies for e-commerce websites in Connecticut aim to increase your website's authority. We acquire high-quality backlinks from reputable sources, boosting your credibility in the eyes of search engines and potential customers.

Conversion Rate Optimization (CRO): Attracting traffic is the first step; converting visitors into customers is equally important. We employ CRO techniques to enhance your product pages, shopping cart, and checkout process, ultimately increasing your sales.

Data-Driven Insights: Our approach is data-driven. We continuously monitor your e-commerce website's performance, track user behavior, and analyze conversion rates. This allows us to make data-backed adjustments and improvements for optimal results.

Competitive Analysis: To outperform your competitors, we conduct thorough competitive analysis. We identify your competitors' strengths and weaknesses, enabling us to develop strategies that give you the upper hand.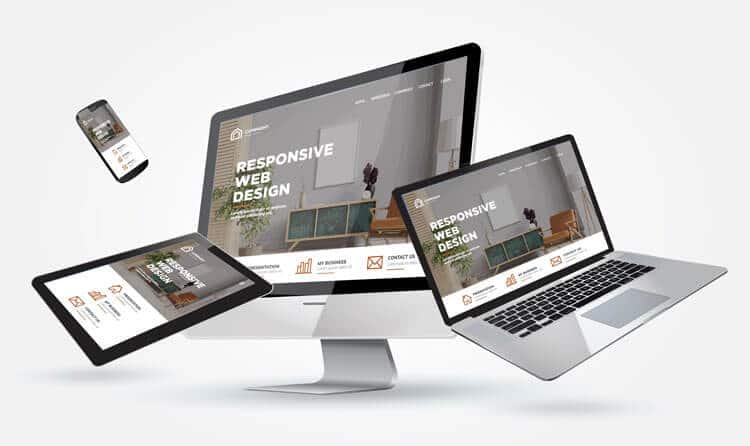 SEO Strategies For Small Businesses In Connecticut
Connecticut SEO Service Tailored for Small Businesses:
Small businesses in Connecticut often operate on tight budgets. That's why we've designed our SEO services to be not only practical but also affordable.
At WAYOUT Digital Marketing, we believe that every business, regardless of size, deserves a chance to succeed online.
Our budget-friendly SEO packages ensure you get the desired results without compromising on quality.
Connecticut SEO Audit and Website Optimization:
Our Connecticut SEO audit and website optimization services are a game-changer for businesses looking to improve their existing online presence.
Our experts will conduct a comprehensive audit of your website, identifying areas that need improvement.
We'll then implement strategic changes to enhance your site's performance, from technical SEO fixes to content optimization.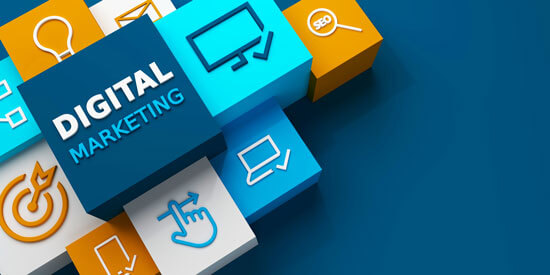 Connecticut Web Design That Leaves an Impression
In today's digital landscape, your website is your virtual storefront. A well-designed website is crucial for making a lasting impression on your Connecticut audience.
Our web design services are geared towards creating visually appealing, user-friendly, and responsive websites that captivate visitors and drive conversions.
Seamless User Experience:
Our Connecticut web design team places user experience at the forefront of every project.
We craft websites that are easy to navigate, ensuring visitors quickly find the information they need.
This translates into lower bounce rates and higher engagement.
Mobile Optimization:
With mobile usage on the rise, having a mobile-optimized website is non-negotiable.
Our web design experts ensure your site looks and functions flawlessly on all devices, from smartphones to tablets and desktops.
Conversion-Focused Design:
Your website should be a conversion machine.
We design with conversions in mind, employing persuasive elements that encourage visitors to take action, whether making a purchase, filling out a contact form, or subscribing to your newsletter.
Client Success Stories: Real-World Results
We take pride in the success stories of our clients.
Our digital marketing and web design services have driven tangible results from small businesses looking to establish a local presence to larger enterprises aiming for nationwide recognition.
Our client, a Connecticut-based e-commerce store, saw a 200% increase in online sales within six months of implementing our SEO strategies. By optimizing their product listings, conducting targeted keyword research, and streamlining their website's user experience, we helped them achieve remarkable growth.
Another client, a local service provider, experienced a 40% boost in website traffic and a 30% increase in leads after our web design team revamped their online presence.
The new, mobile-responsive website attracted more visitors and improved user engagement and conversions.
Customers Come From All Over The United States
Contact WAYOUT Digital Marketing for Connecticut SEO Excellence:
Whether a small business wants to establish a local presence or an e-commerce store aiming for increased sales.
WAYOUT Digital Marketing is your trusted partner in Connecticut SEO service. Our commitment to excellence, data-driven approach, and customized strategies ensure you get the desired results.
Reach out to us today, and let's embark on a journey to elevate your online presence and achieve your business goals in Connecticut. Your success is our priority.
Connecticut SEO Services FAQs
What is SEO, and why is it important for businesses in Connecticut?
SEO, which stands for Search Engine Optimization, is a critical digital marketing strategy for businesses in Connecticut and beyond. It involves a set of practices and techniques aimed at improving a website's visibility on search engines like Google, Bing, and Yahoo. SEO is essential for several reasons, especially for businesses in Connecticut.
How can Connecticut SEO service help improve my website's rankings?
Certainly! Improving your website's rankings with the help of a Connecticut SEO service like WAYOUT Digital Marketing involves several key strategies. Firstly, they conduct thorough keyword research to identify the most relevant and high-traffic keywords for your business in Connecticut. This ensures that your website's content is optimized to attract the right audience.
Next, they focus on on-page optimization, which involves optimizing your website's structure, meta tags, and content. They'll also work on improving website load times, ensuring that your site is mobile-friendly, and enhancing user experience – all factors that search engines consider when ranking websites.
Off-page optimization is another critical aspect. A reputable Connecticut SEO service will build high-quality backlinks from authoritative websites in your niche, boosting your site's authority and trustworthiness in the eyes of search engines.
Additionally, they'll create and optimize your Google My Business listing, ensuring that your local business information is accurate and visible to potential customers in Connecticut. This helps your business appear in local search results, a crucial component for attracting nearby customers.
Finally, they'll provide regular monitoring and reporting to track your website's performance and make necessary adjustments to their strategy. With these efforts combined, a Connecticut SEO service like WAYOUT Digital Marketing can significantly enhance your website's rankings and visibility, ultimately driving more organic traffic and potential customers to your site. If you need help improving your website's rankings in Connecticut, WAYOUT Digital Marketing is here to assist you!
What sets apart a top-notch SEO service in Connecticut?
A top-notch SEO service in Connecticut combines technical expertise with a deep understanding of the local digital landscape. Here's what sets them apart:
Local Focus: They prioritize local SEO by conducting thorough keyword research specific to Connecticut. This includes using location-based keywords, neighborhood names, and city-specific terms.
Content Tailored to the State: An excellent SEO service in Connecticut creates content that resonates with the state's residents. This means addressing local interests, events, and news in their blogs and articles.
Quality Backlinks from Local Sources: They build high-quality backlinks from reputable Connecticut websites, blogs, and directories. This boosts the website's authority and relevance in local search results.
Mobile Optimization: Recognizing that Connecticut residents often use mobile devices for searches, they ensure websites are mobile-friendly to improve rankings and user experience.
Community Engagement: They actively engage with the Connecticut community by responding to comments, participating in local conversations, and joining relevant groups on social media.
Local Advertising: They use geotargeted advertising on platforms like Google Ads and social media to specifically reach Connecticut users.
Analytics and Monitoring: They closely monitor SEO efforts with analytics tools and adjust strategies based on data insights to stay ahead of the competition.
Proven Success Stories: A top-notch SEO service can provide case studies and client testimonials showcasing their expertise and success in the Connecticut market.
Transparent Pricing: They offer clear and transparent pricing structures, ensuring clients understand the value they're getting for their investment.
Customized Strategies: Instead of one-size-fits-all approaches, they tailor SEO strategies to meet the unique needs of businesses in Connecticut.
How long does it take to see results from SEO efforts in Connecticut?
Seeing results from SEO efforts in Connecticut, or anywhere else for that matter, is a bit like growing a plant. It takes time, patience, and nurturing. Typically, you can start to see some initial improvements in search rankings within a few weeks to a couple of months if you've optimized your website well and have quality content. But, and here's the catch, it's important to remember that SEO is an ongoing process, not a one-time thing. Just like that plant needs consistent watering and care, your website needs continuous optimization and updates.
How can Connecticut SEO service help improve my website's rankings?
A Connecticut SEO service like WAYOUT Digital Marketing can improve your website's rankings through various strategies, including keyword research, on-page optimization, off-page optimization, mobile optimization, and local SEO. These efforts collectively enhance your site's visibility, driving more organic traffic and potential customers.
Fast-Track Your Business Growth