Why You Need An Email Marketing Strategy For Your HVAC Company
I know what you are thinking right now because I hear it all the time. I don't need an HVAC email marketing strategy for my company; I work directly with manufacturers and their service/warranty plans.
Or, you might be thinking of saying to yourself word of mouth has been working just fine in past years.
I agree with you. Those are both important ways of generating income for your heating and air business.
But what if I suggested to you that there was another key ingredient that you could add to your business that has the potential to generate more sales and revenue than you could imagine.
Email marketing campaigns have been around a long time, and still, today is a powerful way to communicate directly to your customers.
Tried and true people still love checking their emails daily for product updates and services like yours.
It builds brand awareness for your customers and bonds a relationship with them. Consumers are 80% more likely to do business with an HVAC company; they have an emotional connection.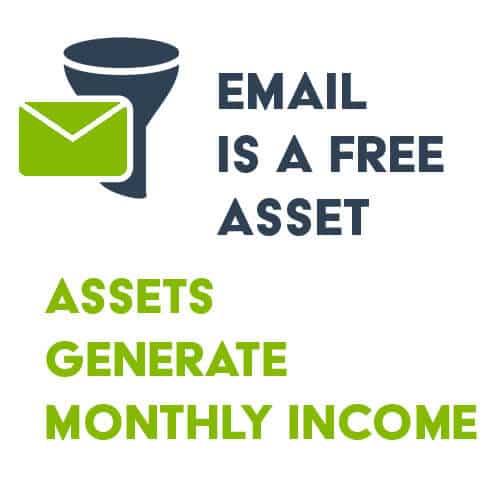 Email Marketing Is Not Dead!
Before we start with how to create an HVAC email marketing strategy, I want to be precise.
Email marketing is not dead! More people check their email every day than they do their social media accounts by 15%.
Now is your opportunity to start marketing directly to your customers without spending much money.
Email is a Free asset that can generate monthly income for your business ongoing.
How To Start An Email Marketing Strategy For your HVAC Business Today
STEP 1: Get their email address and permission to use it.
The first thing you need to do to start building an email marketing strategy is to get potential customers to buy into letting you email them.
We are starting by giving them a reason to provide you with their email address.
You can do this in a few ways.
You can give them something free in return for their email address.
You can offer them a discount or coupon by email marketing.
You can get them to sign up for your monthly newsletter.
Ask them for their email when scheduling a service call or product purchase through you.
Try one of the suggestions or all of them, and when you find one that works best for you, do that.
No matter how you got into a prospect's email inbox make sure you are respectful of how you use it. Always be clear to explain why you would like the user to signup with their email and what you will use it for.
If you are going to do a newsletter, explain that you offer a monthly newsletter with tips and tricks on how to save money on their heating and air.
You release new products or services often explain you would like the email so you can send updates on products and services.
Okay, I think you get the point.
My favorite way to ask someone for their email address is by giving them something valuable for free.
Create a pdf download with "How to maintain your heating and air system and save on monthly cost."
A Free Download is a great way to have them signup for your email marketing opt-in and receive value in return. It's a fair trade because you are giving them something that will help them, and in return, it opens up future communications for you.
STEP 2: Deliver on your word and send them what you promised.
The honorable thing to do is to follow through with your promise when someone gives you their email.
If you offered a free download, then make sure once they enter their email, you send them the download immediately.
You will want to create an email opt-in on your marketing website, offering your gift to customers.
Make it available throughout your content to prompt them to give you the email.
If you blog or create a post of your website. Have a way for readers to signup for a newsletter on the sidebar.
Once they signup, make sure you are delivering monthly updates. You can have someone else create these for you.
There Is A Good Time And Right Way To Pitch
When is the best time to pitch products and services to your email list?
The right answer is after you give them some value they can use.
Offer them a few emails of useful information and product updates. Then ask them for sale.
Gary Vaynerchuk wrote a great book just on this topic. JAB, JAB, JAB – Right Hook.
Start with an email automation tool like Mailchimp, a Free email service that offers you, 2000 subscribers, before you pay.
Once someone gives you their email, have 3-5 prescripted emails set up to send out to subscribers.
Make It Personal
When creating your emails, make it personal by using subscribers' names.
Although automation works well, be sure you are also sending personal emails speaking directly to your customers.
Having prescripted emails ready to use is excellent. It's just as important to sit down and write out personalized emails monthly to your customers.
Thank them often for continued support to your business and offer them something to show your appreciation.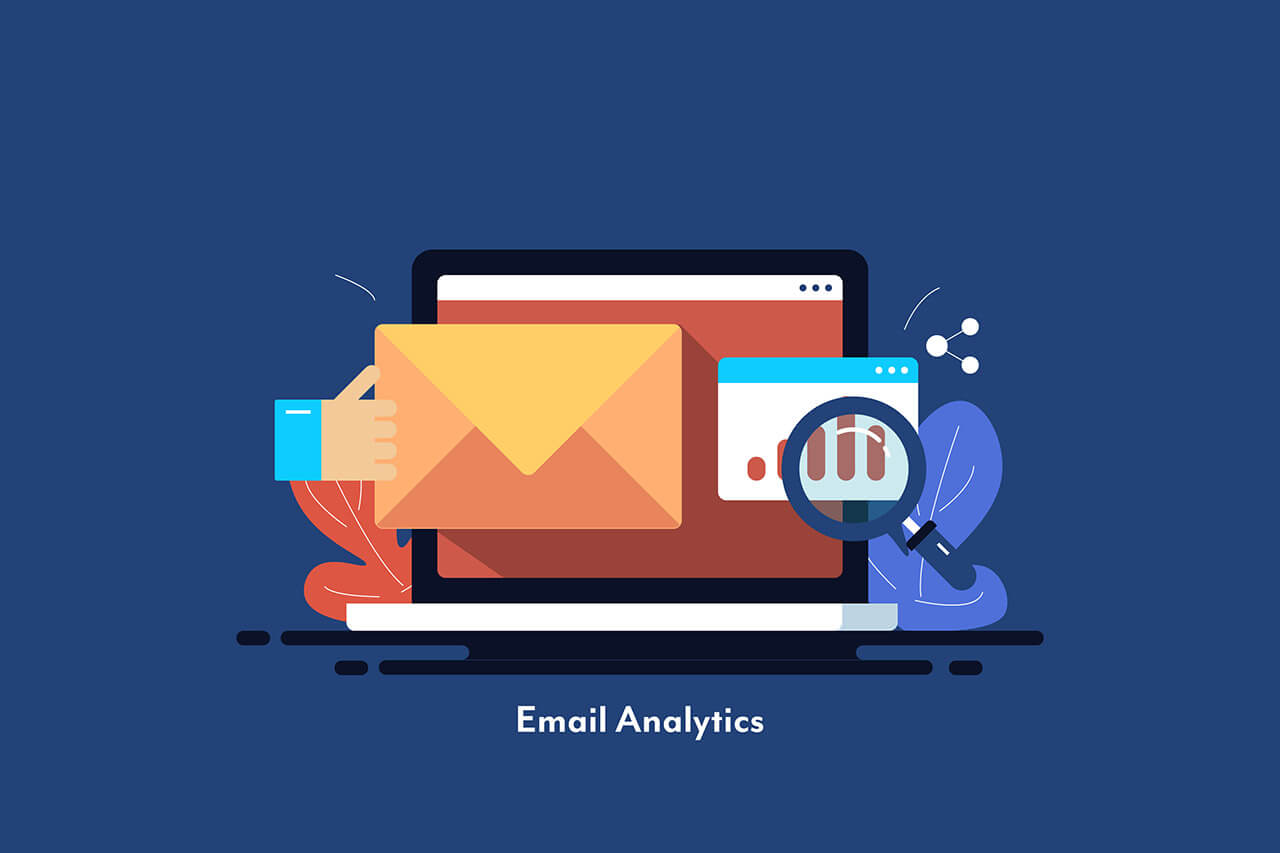 STEP 3: Keep Score With Email Analytics
Now that you have launched your email marketing campaign, it's time to start tracking your efforts.
Email analytics can tell you a lot about your content campaigns.
OPEN RATE

data-preserver-spaces="true"> – How many people opened and read what you sent them.

CLICK THROUGH RATE

data-preserver-spaces="true"> – Shows how many people click on links in your emails.

UNSUBSCRIBE 

– Who is leaving your email list and unsubscribing from you.
The open rate tells us whom you have connected with and is building relationships.
These are people who value your content and look forward to what you email them.
The goal is to create content that users can relate to and receive value.
A successful open rate is between 15%-25% anything above this is an exceptional industry achievement.
The CTR (click-through rate) tells us how well our message is received. A low click-through rate usually means we need to step up our copywriting game.
If people are leaving you or unsubscribing from your email list, you will want to understand why.
Email analytics can show you when someone unsubscribed, and you can look into it when that was.
Was it an email you sent out with no value to them?
Was it just after they received an automated email segment? Maybe you will need to tweak it for future subscribers.
Don't just email someone to email. Have a systematic approach to every piece of email you send out to your subscribers and customers.
Segment Your HVAC Email List 
Having your email subscribers segmented into targeted groups will help you when knowing their needs.
Let's say you have a segmented group for newsletter signups. Now you know what they like and want from you. They are knowledge seekers.
Give them current to date news regularly and occasionally ask them to buy from you through promotions.
Maybe you decide to have a segmented group that comes from your free download?
These are warm prospects that you can be a bit more aggressive with and ask them sooner for sale. How can you help them more?
With Segmented groups, you can send specific offers to specific subscribers.
Monetize Your HVAC Companies Email List
You've created incredible value for your prospects. Now show them how your products and services can help them take what they've learned to the next level.
There are several painless ways to turn your subscribers into buyers: Segment your list. Breaking your list into segments lets you laser-target the ideal customers for every product or service you offer.
Doing this is proven to increase your click-through rate, conversions, and sales.
Start with a tripwire. People are often hesitant to jump feet-first into a big purchase (even if they've already received value from your content).
You can ease the transition by selling a tripwire– a reasonable offer that lets prospects try out your product or service with less risk.
The point here isn't to make a considerable profit; it's to help customers get comfortable buying from you. Offer a free webinar.
Higher-ticket offers, give life or recorded webinar that addresses a problem for your audience and relates to your offer.
Pitch your product or service at the beginning or end. A solid pitch is one of the fastest ways to convert subscribers into high-value customers.
Imagine being able to sell your products or services directly to a group of people who trust you, look to you for information and are eager to buy what you offer.
That's the power of adding value to email marketing.
Conclusion
If you haven't already decided to set up an email marketing strategy for your HVAC business, you may want to rethink it.
Every day you aren't utilizing email you are leaving money on the table.
Look at other industries and your competition. Are they communicating through email?
Take some time and sign up for your competitions email newsletters, or free downloads.
If they aren't set up for email you know you will be a step ahead of the competition.
If you take no action, don't expect results.
There is no right way or wrong way to email marketing. You experiment until you start getting results.
Utilize your analytics to track what is working and not.
I hope you have found value in this article on leveraging an email marketing strategy for your HVAC company.
We are always here to help you with your online marketing for your business. We have designed strategies for small business owners just like you.
If you are ready to take your direct response marketing seriously and stop leaving money on the table every month, we are prepared to help.
Get started today with a simple no-obligation strategy call for FREE. Contact us now
Delaware Website Design Strategic Planning
WAYOUT Digital Marketing is the best choice for web design. We're a team of passionate, experienced professionals who are dedicated to helping businesses grow through digital marketing.
Our mission is to help our clients achieve their goals by providing them with cutting-edge technology and strategies that will drive traffic, increase sales, and build brand awareness.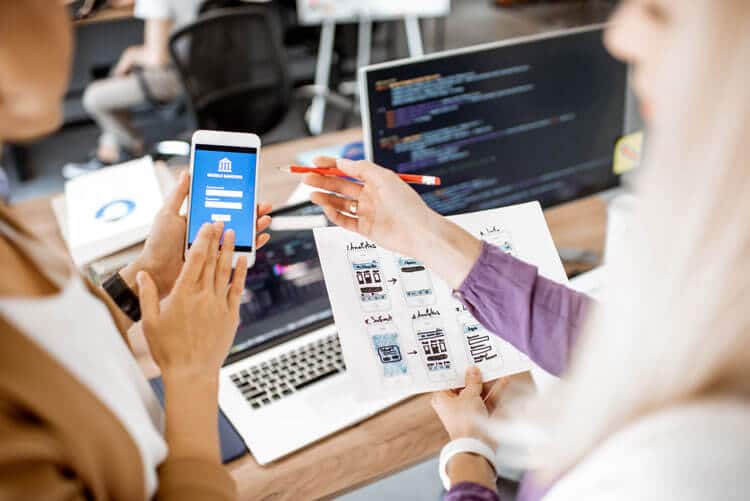 Are You Tired Of Spending So Much Money On Digital Marketing Agencies With No (ROI) Return On Investment?
Digital marketing is a huge part of your business, but you don't have the time or resources to manage it yourself. That's why you need WAYOUT Digital - we'll take care of all your digital marketing needs so you can focus on what matters most.
We are a full-service digital agency that specializes in SEO, PPC, and social media management for small businesses like yours. Our team has over 10 years of experience working with local businesses just like yours and we know how to get results!
Contact us today to learn more about our affordable monthly packages and see if we're the right fit for your business!
Fast-Track Your Business Growth Today

30 S Clayton St #1005
Lawrenceville
,
GA 30046
30046
Monday, Tuesday, Wednesday, Thursday, Friday
9:00 am – 5:00 pm