What's Google My Business Marketing And How Can It Benefit My Small Business?
Every local small business marketing plan should start by registering with Google My Business.
Google my Business is a free platform that allows you to list your business as a local merchant or business. No matter what type of service or product you provide you can signup today and have your business registered.
Think Google My Business marketing like back in the day we had Yellowpages and when you needed a plumber you would reach for a big heavy book and search out for the section with all the plumbers.
Your Google My Business profile is your business listing only Google makes it much easier to find you without flipping through thousands of pages.
Now think of it as your customers searching for your business and services. Once they enter a keyword + your city google takes the user to a page where they will see a map section with 3-4 top businesses that have optimized Google My Business pages.
Below the mop section, you will see the organic section where more business listings will show up. The organic listing is generally optimized from your website.
Whether you have a website or not having a GMB can increase the likelihood of you being found on Google search when customers are looking for your type of service or product.
Benefits of having a Google My Business marketing plan:
Appear in search results
Appear in Google maps
Add the name of the business
Add the address of the business
Allows for online reviews
Schedule appointments
Add business hours
Add photos of business inside and outside
Write a post to let viewers know about promotions or new products.
Run promotions for business
View 

insights on how many people view your GMB, or called your business.
It is important you stay up to date with your Google My Business by adding a post, replying to people when they leave reviews. This shows Google you are engaging with visitors and care about the user experience.
Google My Business Setup & Optimization
;
Before we move forward I want you to go ahead and register your business for a Google my Business page now. If you already have a GMB follow along as we optimize for success.
You will need a Gmail account before starting so if you don't already have one sign up here.
Next just follow along with the video provided below.
Professional Google Business Listing Profile Setup
A lot of businesses don't have a Google business listing, and even if they do, it's often not optimized.
Not having a Google business listing is like not having a website at all. It's the first place people will look for you, and if you're not there, they'll find your competition instead.
WAYOUT can get you set up with a Google business listing that is optimized for your business.
We'll make sure your listing is complete and accurate, and that it appears as high in the search results as possible.
Google Maps For Business Account
A Google Maps for Business account can help you promote your business and connect with customers. With a Google Maps for Business account, you can:
Add your business to Google Maps and get detailed driving directions to your location
Add pictures and videos of your business to make it stand out
Get real-time traffic updates and alerts to help you plan journeys effectively
Make sure that your listing appears at the top of search results when people search for businesses like yours
Delaware Website Design Strategic Planning
WAYOUT Digital Marketing is the best choice for web design. We're a team of passionate, experienced professionals who are dedicated to helping businesses grow through digital marketing.
Our mission is to help our clients achieve their goals by providing them with cutting-edge technology and strategies that will drive traffic, increase sales, and build brand awareness.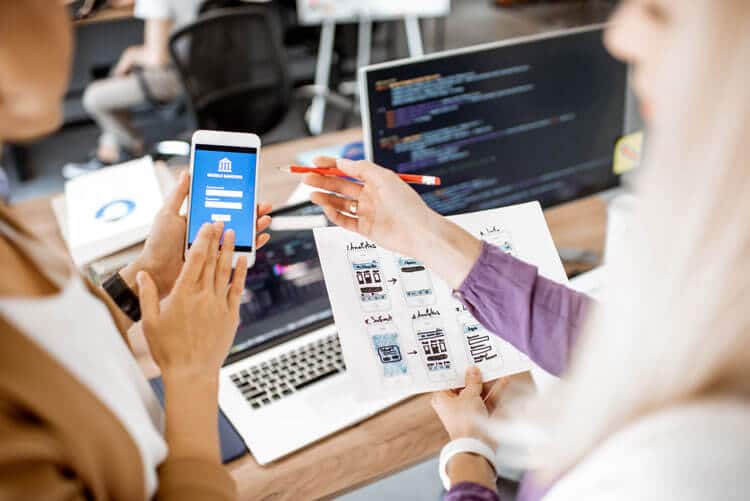 Are You Tired Of Spending So Much Money On Digital Marketing Agencies With No (ROI) Return On Investment?
Digital marketing is a huge part of your business, but you don't have the time or resources to manage it yourself. That's why you need WAYOUT Digital - we'll take care of all your digital marketing needs so you can focus on what matters most.
We are a full-service digital agency that specializes in SEO, PPC, and social media management for small businesses like yours. Our team has over 10 years of experience working with local businesses just like yours and we know how to get results!
Contact us today to learn more about our affordable monthly packages and see if we're the right fit for your business!
Fast-Track Your Business Growth Today

30 S Clayton St #1005
Lawrenceville
,
GA 30046
30046
Monday, Tuesday, Wednesday, Thursday, Friday
9:00 am – 5:00 pm