Best Content Optimization Strategy – Increase SEO Rankings
WAYOUT is a top digital marketing services Atlanta provider.
We offer affordable SEO and web design services to help your business grow online. Call us!
Content Optimization: Your Path to SEO Excellence
Are you looking to take your online presence to the next level?
At WAYOUT Digital Marketing, we specialize in content optimization, a service designed to supercharge your website rankings and ensure your content shines in the digital landscape.
In today's competitive digital world, simply having a website isn't enough.
To stand out, you need a content strategy that places your web pages and blog posts at the forefront of search engine results.
That's where our content optimization service comes in.
Contact For A Free Strategy Call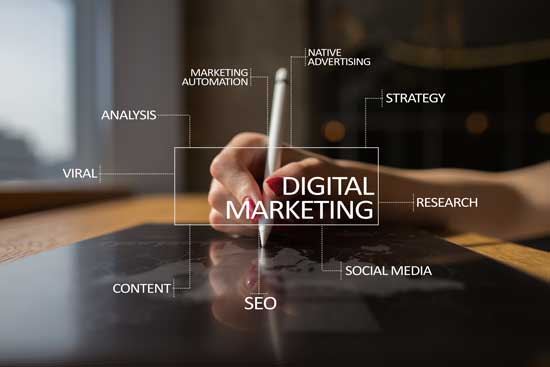 Seeking A Fresh Marketing Strategy?
Discover WAYOUT Digital, your trusted partner in propelling businesses to new heights.
In the dynamic realm of digital marketing, your success hinges on an innovative strategy that sets you apart. At WAYOUT Digital, we're not just marketers but your growth architects.
Our seasoned team is primed to sculpt a bespoke digital marketing blueprint that will catapult your business to the zenith of customer acquisition and sales generation.
Why entrust us with your business's digital journey? 
The answer is simple – we understand what it takes to thrive online. We craft strategies as dynamic as your aspirations based on our rich experience in SEO, PPC, social media marketing, and content marketing.
With us, you can focus solely on steering your business while we handle the rest.
But here's the kicker – when we say "customized," we mean it in the truest sense. Each of our clients receives an exclusive plan meticulously tailored to their unique needs and objectives.
No two businesses are alike, and our commitment to tailoring solutions echoes this sentiment.
Have we got questions or concerns? We're all ears. Your convenience is our priority, and we're here to address any queries or special requests.
We aim to streamline this process, ensuring a seamless journey toward your goals. Let us know if there's anything more we can do to elevate your experience.
The road to success begins here. Click the link below or dial (404) 599-2586 to embark on your journey today!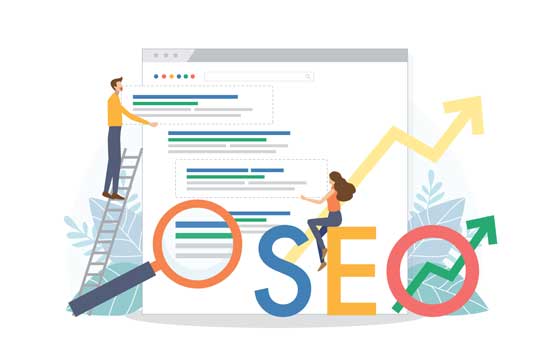 Why Choose Content Optimization?
Imagine your website appearing on the first page of Google's search results, attracting steady web traffic.
Content Optimization is the key to making that a reality. By meticulously fine-tuning your content, we make sure it's not just good – it's great.
Our service is all about you and your online success. We focus on what works best for your audience, ensuring that your content not only ranks higher but also engages and converts visitors.
By understanding search intent, we craft content that speaks directly to your potential customers, answering their questions and providing valuable insights.
Benefits Of Our Content Optimization Service
Higher Search Engine Rankings: Our proven strategies push your content to the top of Google, increasing its visibility to your target audience.
Boosted Organic Traffic: Experience a surge in search traffic as your optimized content attracts users actively searching for what you offer.
Improved User Engagement: Engaging, well-optimized content keeps visitors on your site longer, exploring more pages and increasing the likelihood of conversions.
Enhanced Brand Awareness: Rise above your competition and establish your brand as an authority in your industry.
ROI-Driven Results: Content Optimization isn't just about traffic; it's about driving results and ensuring a substantial return on investment.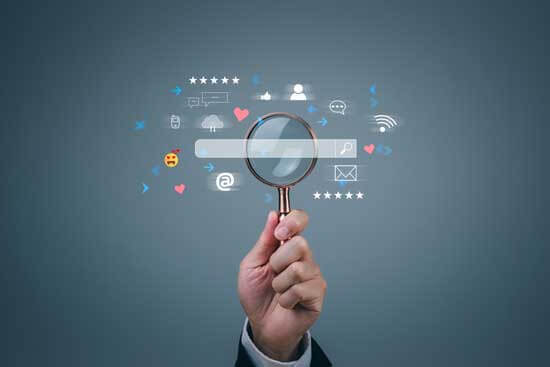 Whether you're a seasoned content creator or just starting your online journey, our content optimization service is your secret weapon for achieving SEO excellence.
Join us in this exciting endeavor and watch your website climb the ranks, one optimized piece of content at a time.
Ready to get started? Explore our sub-services and features below to see how we can tailor our content optimization service to your unique needs.
Discover how content optimization can grow your traffic.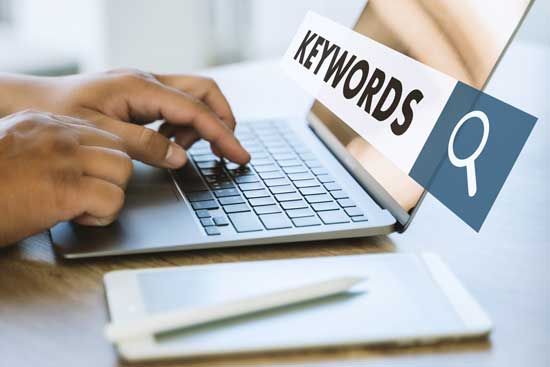 Get Ahead With The Right Keywords
Primary keyword research is the backbone of any successful content optimization strategy.
We start by identifying the most relevant and high-traffic keywords in your niche.
By understanding what your audience is searching for, we uncover the terms that will propel your content to the top.
Benefits:
Attract website traffic with targeted keywords.
Get insights into user search intent.
Outperform competitors with strategic target keyword placement.
SLAUGHTER YOUR COMPETITION
The strategist always kills the tactician
The difficulty of any SEO campaign depends on the level of competition.
Like going into battle; we carefully assess the terrain, size up your competitors, and put together a strategy that will slaughter the competition and leave them screaming for mercy.
Try our small business services and see why our clients continue to work with us each month.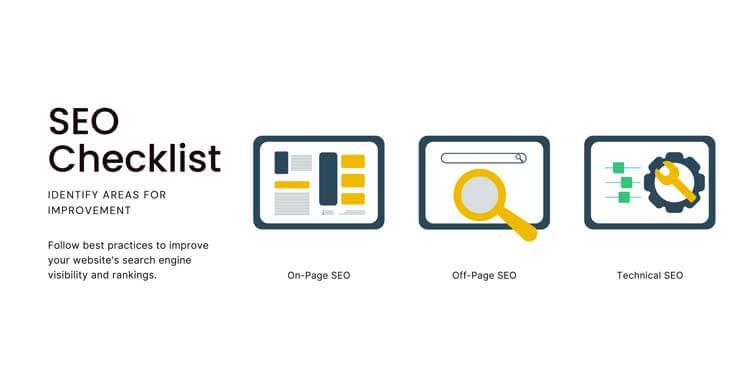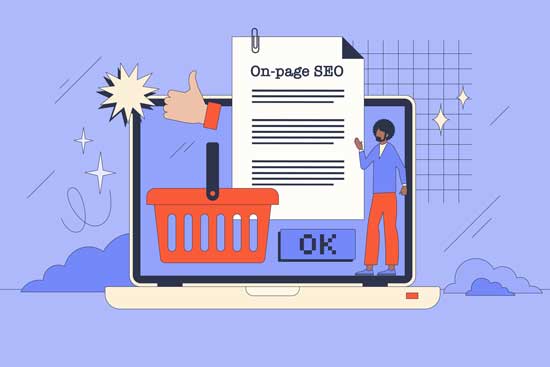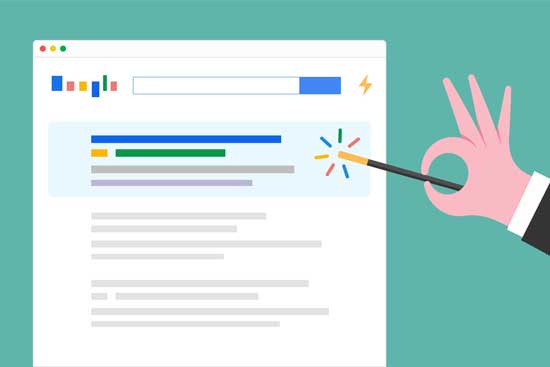 Content Quality Enhancement
Your Path To Exceptional Content
Content quality is king.
We focus on creating engaging, well-researched, and relevant content that attracts visitors and keeps them coming back for more.
Our approach ensures your content doesn't just rank higher; it provides real value to your audience.
Benefits:
Develop quality content that resonates with your audience.
Keep visitors engaged with informative content.
Build a loyal readership with high-quality articles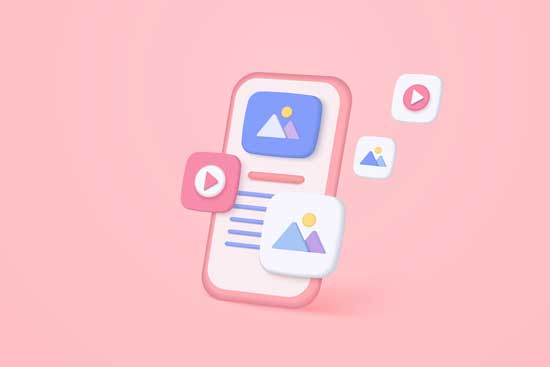 Reach Audiences On All Devices
In today's mobile-driven world, it's essential to ensure your website is accessible and responsive across all devices.
Mobile optimization not only improves user experience but also enhances your SEO rankings.
Benefits:
Reach a broader audience with mobile-friendly content.
Boost SEO rankings with responsive design.
Provide a seamless experience for mobile users.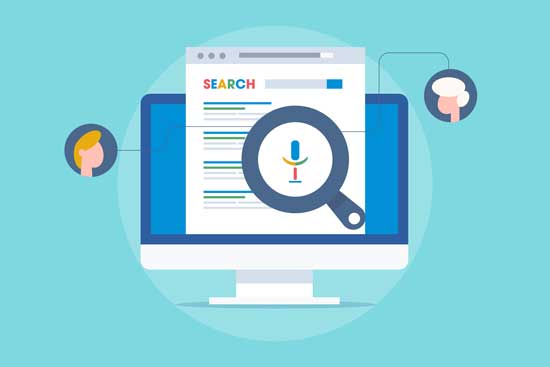 Voice Search Optimization
Prepare For The Voice-Activated Future
With the rise of voice-activated devices and virtual assistants, voice search optimization is crucial.
We tailor your content to match how people speak, ensuring your website remains competitive in this evolving landscape.
Benefits:
Stay ahead of the curve with voice-optimized content.
Capture voice search traffic and potential customers.
Adapt to changing search behavior.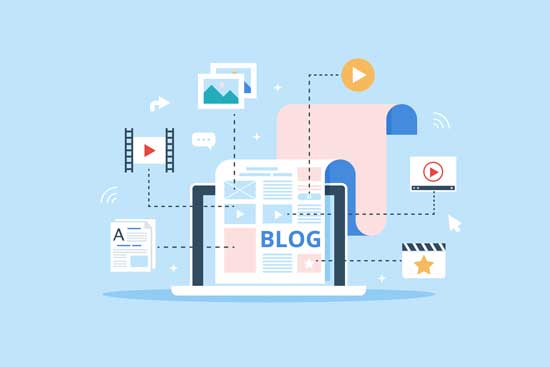 Tailored Content For Unique Audiences
One size doesn't fit all the content. With our content personalization service, we tailor your content to individual user preferences and behaviors.
This level of customization ensures that each visitor receives content that speaks directly to their interests and needs.
Benefits:
Increase user engagement with personalized content.
Boost conversion rates with content that resonates.
Build stronger connections with your audience.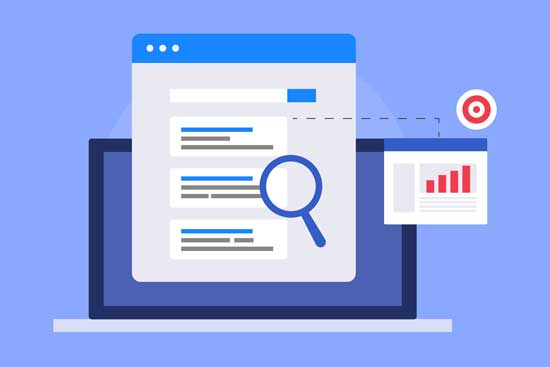 Stand Out With Rich Snippets
Structured data markup provides search engines with additional information about your content.
This information can create rich snippets in search results, making your listings more attractive to users and increasing click-through rates.
Benefits:
Enhance your content's visibility in search results.
Capture more clicks with eye-catching rich snippets.
Improve user experience with structured data.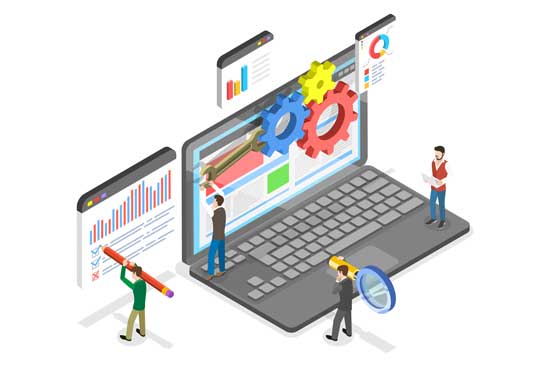 SEO Audit And Optimization
Uncover Opportunities For Improvement
Our SEO audit and optimization service is your roadmap to Search engine optimization excellence.
We analyze your website's current state, identify areas for improvement, and implement changes that will boost your rankings, enhance user experience, and drive website traffic.
Benefits:
Identify and fix issues holding your website back.
Implement best practices for long-term SEO success.
Gain a competitive edge in your niche.
Are you struggling to rank higher on search engines and reach your customers effectively?
Is your online presence failing to generate the traffic to your website and user engagement it deserves?
Look no further because WAYOUT Digital Marketing is here to supercharge your digital presence through our specialized content optimization and website SEO marketing services.
In today's fast-paced digital landscape, achieving online success is not just about having a stunning website. It ensures your content aligns seamlessly with search engine algorithms and user expectations.
This is where our expertise comes into play. At WAYOUT Digital Marketing, we understand that Content and SEO are the linchpins of your online success.
Allow us to guide you through the intricacies of optimizing your content for search engines while creating engaging, valuable, and informative content that resonates with your target audience.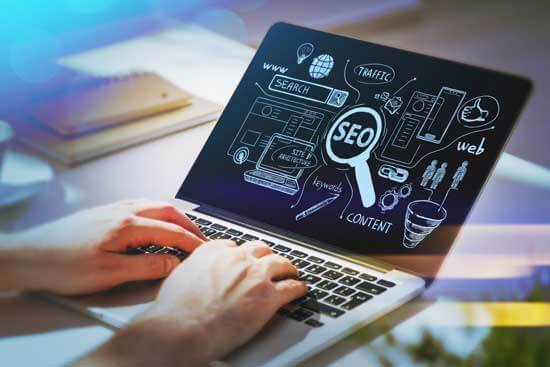 Optimize Content for Maximum Impact
The heart of successful online marketing lies in content optimization.
It's about more than just sprinkling keywords throughout your text; it's about crafting quality content that's a cut above the rest.
When you optimize your content correctly, it can:
Boost Search Engine Visibility: Rank higher on search engine results pages (SERPs) and increase your online visibility.
Attract Organic Traffic: Attract a larger and more relevant audience organically.
Enhance User Experience: Provide essential data and information your users seek.
Drive Conversions: Encourage readers to take action, whether purchasing, signing up for a newsletter, or contacting you for a free consultation.
Our team of experienced content marketers knows how to strategically integrate your target keywords, semantically related keywords, and appropriate keywords to make your content shine.
We eliminate fluff and provide descriptive information that ranks highly and resonates with your audience.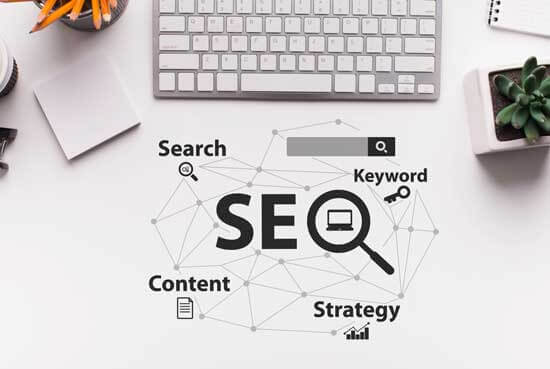 Effective SEO is not just about optimizing content; it involves a comprehensive approach that covers various elements, including:
Title Tags and Meta Descriptions: Crafting compelling title tags and meta descriptions that accurately describe your content and encourage clicks.
Internal and External Links: Building strong internal linking structures and gaining valuable external links from referring domains.
Image Optimization: Optimizing images with alt tags, file size reduction, and ensuring they load faster for an enhanced user experience.
Content Audit: Regularly assess your existing content to ensure it aligns with your SEO strategy and user intent.
Landing Pages: Creating content-rich landing pages that engage and convert your audience.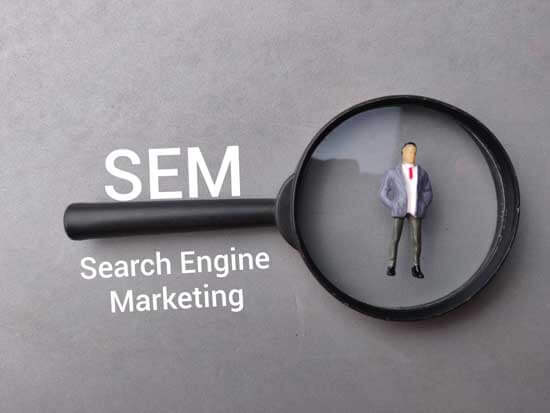 Achieving Top Rankings And Building Authority
At WAYOUT Digital Marketing, we understand that SEO is a multifaceted endeavor. It's about building relationships with search engines, your audience, and the online community.
Our experts know how to:
Write Great Content: Craft content that ranks highly and provides value, all while sounding natural and eliminating spelling mistakes.
Internal Linking: Strategically use internal links to guide the user journey and encourage readers to explore your site's pages more.
Link Building: Build authority and trust through link-building strategies that position your site as a top-ranking source of information.
Our approach is backed by extensive research and a proven track record of success in the United States.
We've helped numerous clients achieve top results across various industries and are ready to do the same for you.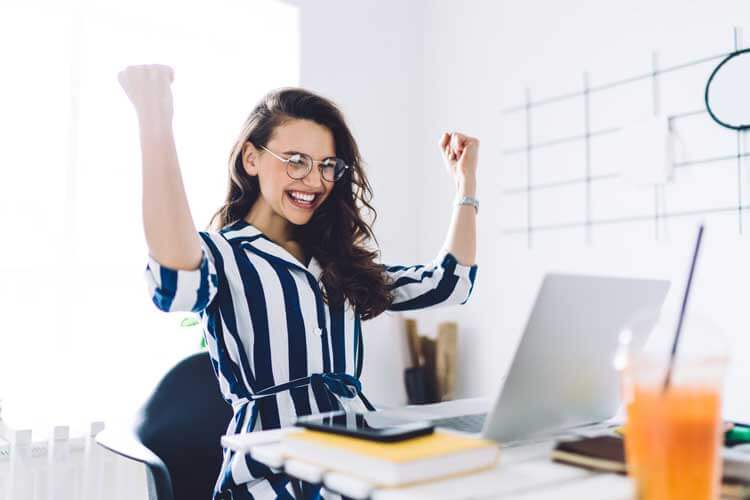 Content Optimization Services FAQs
What is content optimization, and why do I need it?
Content optimization is the process of fine-tuning your online content to improve its search engine rankings, attract more organic traffic, and engage your target audience effectively. You need it to stay competitive and achieve online success.
How long does it take to see results with content optimization?
The timeline for seeing results varies based on factors like your website's current state, competition, and the keywords you target. Generally, you can expect to see improvements within a few months, with more significant gains over time.
Can content optimization benefit small businesses?
Absolutely! Content optimization levels the playing field, allowing small businesses to compete with larger ones in the online arena. It helps attract local customers and build brand awareness effectively.
Is content optimization a one-time effort, or an ongoing process?
Content optimization is an ongoing process. Search engines continuously update their algorithms, and your competitors are always striving to improve. To maintain and enhance your rankings, ongoing optimization is essential.
How do I measure the success of content optimization?
Success can be measured through various metrics like improved search rankings, increased organic traffic, higher user engagement, and higher conversion rates. We provide data-driven reports to track your progress.
What sets WAYOUT Digital Marketing's content optimization service apart?
Our service is characterized by a data-driven approach, a deep understanding of user intent, and a commitment to ethical optimization practices. We tailor our strategies to your unique needs, ensuring real results and a significant return on investment.
Are your strategies compliant with search engine guidelines?
Yes, we adhere to search engine guidelines and best practices in all our optimization strategies. We focus on delivering valuable content that enhances user experience and provides sustainable, long-term results.
How can I get started with WAYOUT Digital Marketing's content optimization service?
Getting started is easy! Simply reach out to our team, and we'll conduct an initial consultation to understand your goals and needs. From there, we'll tailor a content optimization strategy that suits your unique requirements.
What industries benefit the most from content optimization?
Content optimization benefits a wide range of industries, including e-commerce, healthcare, technology, finance, and more. Any business looking to improve its online presence, attract organic traffic, and engage customers can benefit from our service.
Will content optimization help me rank on the first page of Google?
Content optimization is your pathway to securing a prime position on Google's first page. It's a proven strategy that not only boosts your visibility but also elevates your authority and credibility in the eyes of both search engines and your audience. If you're serious about dominating search results, content optimization is your ally.
How are content marketing and seo connected?
Content marketing and SEO are not just connected; they are interdependent. To thrive in the digital landscape, businesses must harness the power of both to create a strong online presence, attract organic traffic, and establish themselves as authoritative sources in their respective industries. The successful integration of these two strategies is the key to unlocking sustained online success.
Fast-Track Your Business Growth Today