High-Speed Marketing Websites Designed & Optimized For Sales
Your business relies on sales and we design high-performance marketing websites. Capture and convert new leads into customers & sales for your business 24 hours a day.
Mobile Responsive Websites Designed To Turn Visitors Into Paying Customers
You have websites and then there are high powered marketing platforms.
We design and build marketing websites for conversions and sales. When you are spending money on SEO and advertising you want a website that completes the transaction.
Our primary goal is to generate sales for your business. We know that if we achieve this mission we build a lasting relationship with you and your company. 
Why you might want to hire us to for your next website.
Strategy And Data Research
We don't just start designing after getting orders, and we first do thorough research of the plan to use for your business.
We know the primary purpose of you wanting a business web page is to maximum revenue, and we are prepared to help you achieve that.
We researched your industry and looked for ways to improve your brand identity, get to know your customers and your competitors all together.
Using the data we gathered, we switch our gears and get to work immediately on your website.
Content Creation
Web content is a crucial.part of a web page. It focuses on the audience in the aim of converting them.
We create compelling visual elements to corroborate every story.
The use of a well-researched strategy leads us to the creation of headlines and stories that would make users experience worth a while.
Our main aim is to ensure potential customers who found their way to your website are highly informed and eventually get interested in your business.
Design With A Purpose
Attractive design can have a positive effect on a page visitor's impression. At Way Out Digital, we know the importance of a well-designed website.
That's why we offer to implement a wide range of web designs which is sure to give your website's visitors an unforgettable experience.
We don't just choose any layout and design, and we choose based on the content to be used and also the personal preferences of the company.
Our designers are always ready to put their knowledge into making your Web Design successful.
Development & Launch
Its no doubt we create responsive, attractive marketing websites which are focused on conversion.
Those are the physical part of the whole process, but what about the technical part and performance.
We build strong and powerful websites which can make it through the test of time.
We develop a very efficient, secure e-commerce solutions for businesses.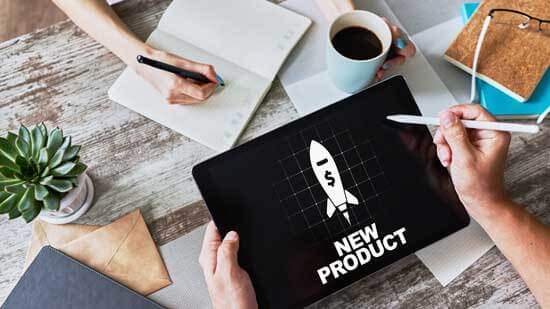 Atlanta Custom Marketing Websites Development Process
1. Step One
Firstly, we get to know about you and the details of your business. We ask so many relevant questions to have a glimpse of what you need precisely.
Communication is essential to us, and this is why we provide a good communication channel for us to discuss in length.
2. Step Two
After getting the information needed, we get down to business. We set to build a custom and personalized design suitable for you.
We manipulate colors, layout, and typography to create beautiful pages. You will have the right to review what we are doing and get to make your choice before we continue.
Your feedback is crucial.in this stage, this will enable us to serve you better.
3. Step Three
Once we get the design in place, we ask you for the content. The content answers customer's questions and provides an insight into what your business is all about.
Get the material ready, send it to us so we can embed it on the web pages.
4. Step Four
After we have your approval, we start with the development. Our team of professionals puts their expertise to work. We develop your website with a proven technical prowess that is born of years of experience.
Once we are through with the development, we present it to you with a private URL so that you can preview it. We give you enough time to check how the website works, and also to see how responsive it is on different devices.
We recommend checking all buttons, links, headlines and so on thoroughly before giving your feedback
5. Step Five
At this stage, we will be happy to say 'Your website is ready!'. After you've checked and approved the project, then that means you are set to make your website go live.
There are so many things to do before the website is visible to the world. We debug, test run, upload it to the server and also perform some SEO tactics.
Fast-Track Your Business Growth Today